First Published Thursday, 26 February 2009
LONDON – The Advertising Standards Authority is investigating whether an Action for Children ad has breached its code.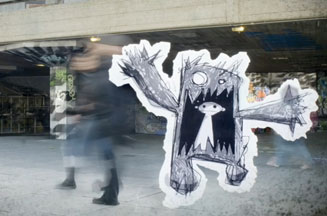 By Becky Wilkerson, marketingmagazine.co.uk, 23 February 2009, 1:10pm
The execution has been slammed by a coalition of disability rights campaigners, autistic people, parents and autism specialists who have complained that the ad is an inaccurate and unethical portrayal of autistic people.
More than 60 people have complained to the regulatory body and in excess of 2,000 people have joined a Facebook group calling for the ad's withdrawal.
The execution features a young boy called Dan talking about his experiences of living with autism and how Action for Children helped him with behavioural problems, in particular, his tendency to lash out at others who were insulting him. It depicts him as being trapped inside a rampaging monster until the charity takes him under its wing, after which he emerges as a vulnerable young man.
The results of the investigation are expected in April.
Source: Â  http://www.marketingmagazine.co.uk/news/883477/Advertising-Standards-Authority-probe-complaints-against-Action-Children-ad/
Leave a Reply